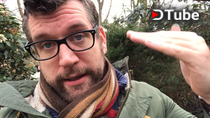 ---
The SBD has been trading on the exchanges for more than it's intended for a while now.
The SBD is an IOU for $1 worth of STEEM. But it's currently trading for $5 on the exchanges.
Now to put this in more familiar terms think of it in strawberries.
Let's say 1 SBD is worth $1 worth of strawberries in the shop, why would you pay $5 for this SBD? When you could just go to the shop with your $5 and buy $1 of strawberries and keep the $4.
But this is crypto and I'm sure that on the exchanges not everyone knows about what a SBD is worth.
Now, the high SBD has a lot of benefits. I highlight them all the time.
More rewards for content creators and it pays for development on the steem blockchain. For @blockbrothers, the witness I'm part of, the higher price is a blessing. It currently pays for our servers and an external dev we hired.
But a high SBD also incentives self voting because the Return on Investment for doing so is very high. Especially for those those who do not blog much.
This only makes sense.
Any steempower holder normally would benefit the most from a STEEM price that goes up. If you have 50k steempower it means that a $1 increase in STEEM price increases your investment with $50,000.
So, with an SBD worth $1 doing whatever you can to add value to the STEEM blockchain and make it go up in value makes the most sense.
But with a high SBD price self voting becomes an interesting option.
With 50k steempower ($200,000) you can upvote yourself 10 times a day for a total of around $300 dollars a day. That's $100,000 in a year.
That's simply just a very good ROI.
Now if the SBD was worth $1 then the total would be $75 a day or $27,000 in a year. A little over 10%, still ok but less worth it. Adding value to the blockchain and raising the STEEM price would become more interesting again.
This post is not intended to say wether all this is bad or good. I'm just always looking for reasons why things are happening.
Personally I think in the future the SBD price will come down all by itself as more and more of it is printed over time. (total supply right now = 9 million SBD vs 3 million SBD, 3 months ago).
I talk about it more in my vlog.
---

---
I am a witness with our developer group @blockbrothers for the Steem blockchain. If you want to support us I would appreciate your vote here.
We build Steemify a notification app for your Steemit account for iOS.
Get it Here:

---

---
▶️ DTube
▶️ IPFS