ADSactly Tech News: The Complex Challenges of Designing Cars for the Future.

Some people feel an emotional attachment to their car. Other people feel that owning a car is selfish and prefer public transportation. When we look around sometimes we can't see the changes happening all around us. That is because the changes are small and so we adjust quickly. The fact of the matter is that its becoming increasingly hard to deny the fact that the future is now.
We are going to see so many technological changes in our lifetimes that it is going to feel like we are perpetually living through a series of science fiction movies. New inventions will be constantly hitting the market and one of the biggest technological changes that we will see in our lifetimes is right on the cusp of becoming reality. I'm talking about self-driving cars. The way new concept cars are being engineered is making a major departure from the engineering techniques used in today's cars.
These new concept cars are being drawn up in startling detail to look like living rooms on wheels complete with rear-facing seats and massive infotainment screens. To make these designs into real prototypes, these new vehicles will need to undergo a vast undertaking of automotive redesign from a fundamental level.
You may have noticed the cars of the present have all sorts of new electronic sensors and devices never before seen in the cars of the 80s, 90s and even the 2000s. Automakers have added incredible new functionality to vehicles but these changes have come at a cost not completely calculated by the average consumer. For example, the parts needed to control these new beasts of the road have multiplied. The architecture involved in creating these modern marvels has added a level of complexity which makes it increasingly difficult to upgrade.
Now, lets add to this we the advances needed to shift to a new level of commuting by adding autonomous driving. That's right folks, I'm talking about 'autopilot.'
To make this huge leap, manufacturers are going to have to make a 180-degree turn from industry practices. They will need to take the next step in simplifying the number of parts used to manufacture autonomous vehicles while simultaneously increasing power production capable of running the advanced software required to operate these modern vehicles.
Glen De Vos, chief technology officer at Aptiv had some interesting things to say about this topic late last year. "The traditional vehicle architecture is highly distributed with fragmented software, it's not scalable and, finally, it's hardware-centric," De Vos said. "If you think about our industry, where most of us are hardware engineers, it makes sense. It tends to be inertia. You don't change, because that's how you think."
He went on to say that Tesla Inc. may be the company to bring this new modern age forward first. They have created a simplified structure from scratch, consolidating most software functions into a centralized computing platform. Basically, because of this architecture, the automaker was able to implement over-the-air updates ahead of the rest of the industry.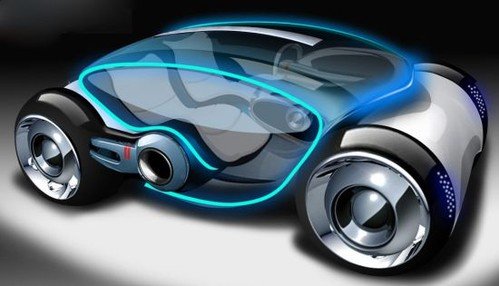 We are talking about a new age in which self driving vehicles are essentially driven, controlled and operated by supercomputers with advanced circuits and high end software.
This capability became more than just a convenience feature for Tesla customers in September, when the automaker remotely increased the battery range of its vehicles for owners attempting to evacuate during Hurricane Irma.
This excites me to think that software is going to play an increasingly important role in the capabilities of modern vehicles. It also scares me if I'm being completely honest. I mean, look at what is happening here. Software engineers recognized a disaster and programmed advanced code to increase the battery range of their vehicles! If this isn't mind blowing then I'm afraid the rest of this article might not keep you engaged after all...
Tesla is a new and modern company that isn't as old as it's competitors. It has the advantage of being able to approach vehicular design with a fresh and unique perspective. Furthermore its reputation as being an industry leader in innovation attracts and encourages cutting edge vehicular engineers that are eager to make a name for themselves.
"For existing vehicles, it will probably take two generations to complete this transition," said Walter Sullivan, the head of the Silicon Valley lab at Elektrobit. "Whereas these new EVs being designed from scratch, those have the benefit of not having the legacy architecture, so they'll make the transition faster within a single product generation. They're probably already designed for this eventual transition."
It isn't easy to completely flip the world of automobiles on its head pick it apart and put it back together with integrated components and simplified circuitry. But that doesn't mean that all the world's car manufacturers aren't going to try!
"With each additional function that came into the car, an electronic control unit came in with it," De Vos said. "Eventually, you're basically connecting all of these individual controllers. You could imagine the complexity of the wiring harness and power and signal distribution that results from this; it becomes just a huge nightmare."
I've gone into the some of the hardware requirements of autonomous driving, obviously powerful processors from chipmakers such as Nvidia and Intel are going to be a very vital component of making this a reality but beyond that these cars will increasingly need more battery power as electrification spreads.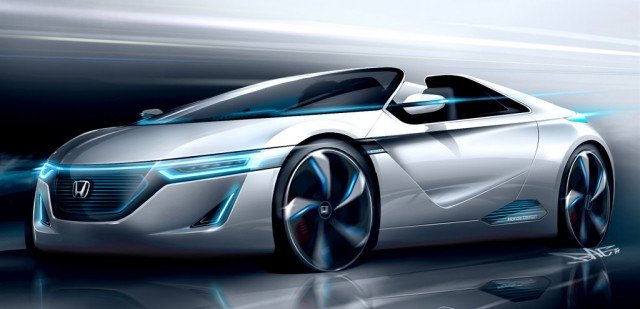 Image Source: Green Car Reports

"One of the strongest trends is moving to a central computer," said Dennis Nobelius, CEO of Zenuity, an automated driving software company formed by Volvo Cars and Autoliv. "Now, in the [Volvo] XC90, you have, like, 110 different ECUs or processing units. That is being moved to one central base, where it could be Nvidia or someone else that is handling the processing capability."
So here we go, clearly the need for integrated systems and ECUs is going to be a major priority into rolling this technology out to the masses. The challenge will be to reduce the numbver of ECUs (processing units) down as much as possible which will increase speed of processing and reduce overall power consumption.
This consolidation already is happening, according to Patrick Little, senior vice president of automotive at Qualcomm. Most new infotainment systems and digital clusters, including Qualcomm's, are now powered by only one ECU.
If you've been following along up until now you will notice that each problem I've addressed is being approached and solved with the end result being this technology coming to a neighborhood near you soon!
The biggest obstacle at this point seems to be creating a high tech centralized control structure. This is both good and bad. On one hand auto manufacturers will be able to offer over-the-air updates to features and functionality in your vehicle. Beyond that, it will also offer them the ability to remotely enable functions. Now, how that power is used or how it potentially could be misused is a completely different story.


So how are we going to get to the end goal of seeing a world full of self-driving, fully autonomous vehicles that look similar to mobile living rooms?
Well, the path companies will have to take to get there require instituting fundamental architecture changes that the car industry in general or more specifically its employees in its many departments may have some trouble getting used to.
Basically new modern vehicles will have to break the mould and follow a completely different roadmap and design structure that could be described as being much more 'holistic.' Automakers will have to refocus and reorganize themselves away from the hardware-centric approach they've taken for decades.
Apparently in an effort to do just that, Ford has recently tapped outside talent. Its main approach has been through its investment in self-driving software company Argo AI and acquisition of Palo Alto, Calif., startup Autonomic Technologies.
It is their hope that this will aid in the required paradigm shift while still relying on veterans within the company to bridge the gap. But who wants to be worried everyday that they may wake up and find themselves out of a job?
Aptiv's De Vos said current organizational structures are based around specific vehicle functions, such as powertrain, transmission or electrification, that are set in their own development cycles. These divisions will blur as software takes precedent over hardware.
I doubt members of these different departments are just going to go without a fight. Clearly retraining is needed and a new and more streamlined division of labor will be needed to make all these future plans into reality.


"Those departments have a tendency toward self-preservation," said De Vos, whose company was spun off by Delphi Corp. as an autonomous-driving technology business. "All those groups are actually software groups now. It's a reprofiling."
One thing is certain. That is the fact that automakers will have to invest significantly in software engineers while also reducing the cost of integrating new technologies into their vehicles.
"That's a challenge for every single one of them because things are moving more," said Qualcomm's Little. "They're all struggling with how to gear themselves for this rapid innovation dynamic."
Now I'd like to focus the attention towards ADSactly readers. How do you feel about self driving cars? Do you know anybody working in the automotive industry that may be displaced by this new shift in development and manufacturing processes? Do you think the research presented is logical, do cars need to be completely redesigned from the ground up to meet the needs of future consumers?
Here's a chance for the @ADSactly community to leave their thoughts and opinions on this topic!
Thanks for reading.
---
Authored by: @techblogger
In-text citations sources:
"Complex technology calls for simpler cars" - Automotive News
Image Sources: Automotive News, Pexels

Click on the coin to join our Discord Chat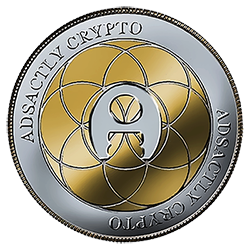 ---
Vote @adsactly-witness for Steem witness!
Witness proposal is here: https://steemit.com/witness-category/@adsactly-witness/adsactly-steemit-witness-proposal
First open: https://steemit.com/~witnesses
In the bottom of the page type: adsactly-witness and press vote.



Use small letters and no "@" sign. Or, click here to vote directly!
Thank you!

---